The Boathouse Lounge, Wine & Tapas
Welcome
Welcome to The Boathouse Lounge, Wine & Tapas, the latest venue within The Westin Dragonara Resort's food and beverage portfolio, and set in a secluded location right on the water's edge.
This unique venue is located within the original boathouse, which imposing architectural structure dates back to the 19th century and was used by the Marquis Scicluna as the berthing place of his luxury yacht.
The stunning setting, combined with the contemporary décor, makes it the ideal place to relax and unwind whilst enjoying a bottle of fine wine or champagne, coupled with a selection of tapas created by Chef Piotr Czajkowicz and his team.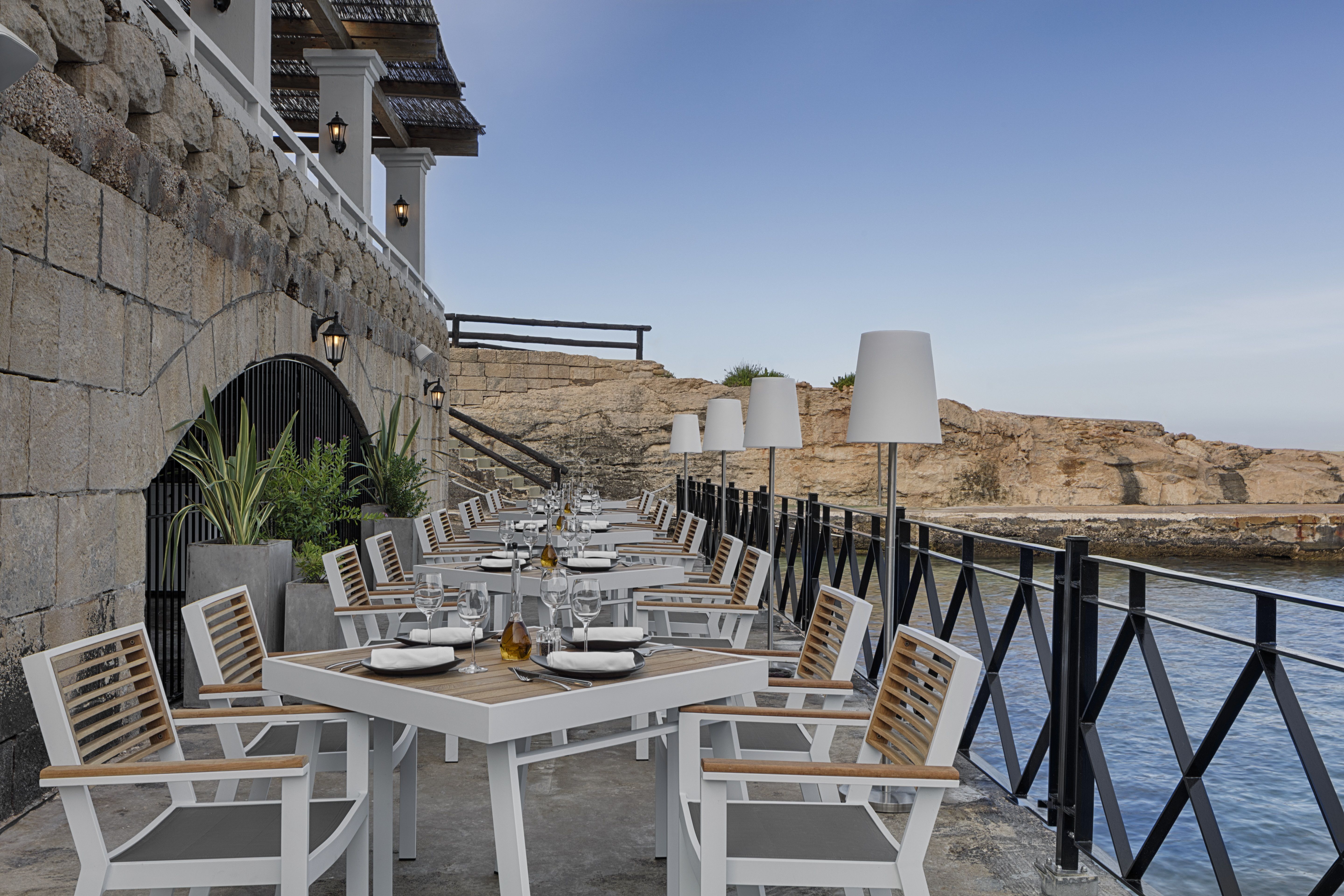 Opening Hours
Note: We would like to inform our esteemed clientele that The Boathouse Lounge, Wine & Tapas is now closed for the Winter months. We will re-open in June 2019, with the exact opening date to be confirmed at a later stage.
Sunday to Thursday
1900hrs - 2200hrs (last orders)
Friday and Saturday
1900hrs - 2300hrs (last orders)
The venue is split into two sections, namely the dining area and the bistro lounge area. The tables in the dining area are reserved exclusively for guests choosing to dine, whilst the bistro lounge area is available for clients opting to try out our selection of wines and champagne only.
A limited number of dining tables are available, therefore booking is recommended. No reservation is required for the bistro lounge area.
Kindly note that children under 6 years are not allowed at this venue.
Entrance to The Boathouse Lounge is through Palio's Restaurant, which is located on the road leading to the Dragonara Casino.
To book your table, please visit our bookings page.
CLOSED

Re-opening in June 2019